Welcome to Naeset Roe Inn

Where have you been?  I've been waiting for you. New breakfast entrees planned for the spring so come enjoy the best breakfast in Stoughton.
You can check availabilty by clicking the link to the left.  You can also make your reservation online from there.  Look forward to seeing you soon.
Come relax and unwind at Naeset-Roe Inn, located near Madison, Wisconsin in Stoughton. Your host, Bess Cloyd, is no stranger to the hospitality profession.  She is new to running a B&B, but has been accomidating guests since she was 15, where she started as a hostess at a Colten's Steak House. She has worked hospitality positions of all kinds such as, a front desk attendant, housekeeper, waitress, bartender, Manger of restaurants and hotels, opened restaraunts cooperately, and the list goes on…  Your former host, Carl, befre his passing in April of  2013, Owned the Inn Since September '03.His 40 years in the hospitality business had prepared him to host and make any stay comfortable.His unique gourmet breakfasts would set you up to enjoy your day visiting the shops, antuiqeing, and seeing Galleries along Main Street in Stoughton. Now, Bess does a great job of helping with the jump start to your day. You're not very far from the big city, Madison is only 12 minutes away.
Zack, Carl's Sheltie, lives in Milwaukee with his aunt….Carl's sister. When he comes to visit, he can still be your fur fix. If you have allergies, please let us know and if Zack is in town he would be glad to relocate to his room in other quarters.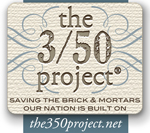 The Inn, built in 1878, is on the National Register of Historic Places and a Designated Landmark of the Stoughton Historical Commission. The Inn has housed travelers for many years. Jens Naeset, the original builder, and architect of the house, opened it to Norwegian immigrants while they were looking for permanent housing. Many of today's Stoughton residents' ancestors stayed at the house.
Today the four guest rooms, located on the second floor, are individually decorated and have their own private baths. Furnished with a queen size bed and bedecked with pieced quilts, lovingly made by your former host, Carl. Weather you're here for a relaxing retreat or a romantic get-a-way, enjoy your home away from home here at Naeset Roe Inn.